How can I upload my NFT to the marketplace?
Before you begin.
Make sure:
You have enough AAA on your Moon Rabbit EVM account to cover gas fees for minting.
Make sure your Metamask wallet is connected. Click "Connect to wallet".
Make sure your file is supported. Maximum file size is 100Mb. Supported file types:

JPG
JPEG
PNG
GIF
MP4
WEBP
You can suggest other file formats by contacting the Moon Rabbit team (https://www.moonrabbit.com).
Step 1. Upload a file and create a collection
Each NFT must belong to a collection.
Click "Create NFT" button and upload your file.
Then click "Create" under the "Choose collection" section.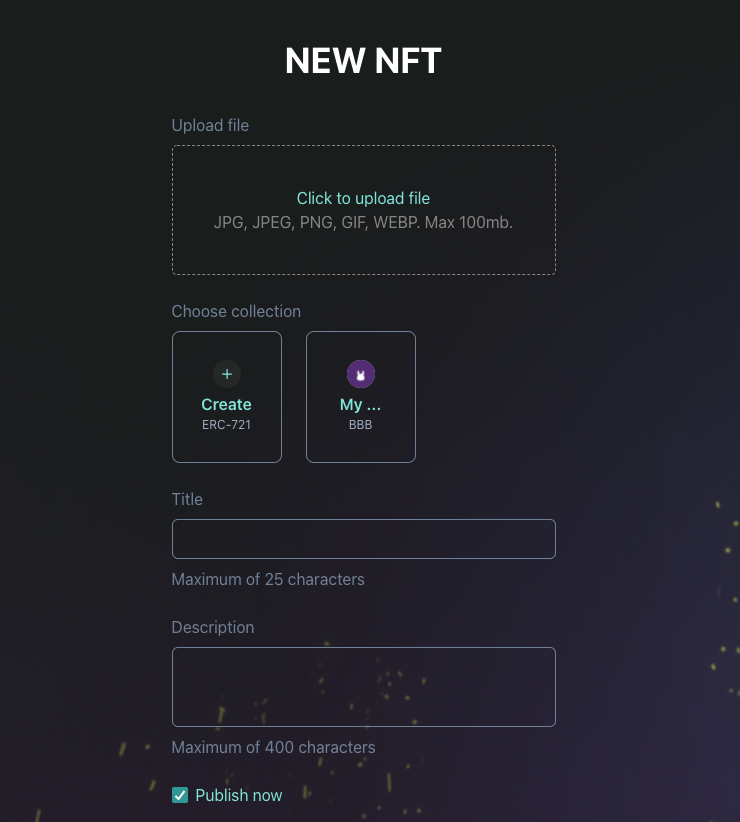 Add a collection cover and avatar.
Enter Collection name, description and collection symbol.
Collection is saved to the blockchain. Save the collection by confirming the transaction in your Metamask.